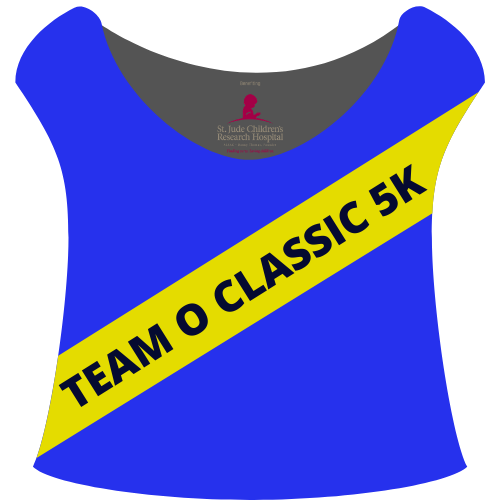 Walkers and runners, thank you for your interest in Team O Classic's Virtual 5K benefiting St. Jude Children's Research Hospital. Please click the registration button above to register for the event.
You might be wondering how this works.
After you register and pay, you can start training for the 5K. During the first weekend of May, you need to walk or run a 5K anytime on Saturday, May 1, and Sunday, May 2. We suggest somewhere near your home with limited car and foot traffic so that you can maintain your social distancing.
Paid registrants will be given instructions on how to submit their results after finishing the 5K. On Monday after the race weekend, the results will be posted online.
All proceeds from this event will be donated to St. Jude Children's Research Hospital. We do have some swag options for those interested and finisher prizes as well. However, you have the option to opt out of the swag bag, which will allow us to donate more money to St. Jude on your behalf.
As always thank you for your support of St. Jude Children's Research Hospital, and happy walking/running!